It's often not easy to know what hospice care means for a loved one and which type of care they might need. In addition, options to choose from include hospice at home vs. hospice care within an inpatient facility, which may confuse matters further. However, don't fret because this article will explore the benefits and differences between hospice at home vs a facility to help you decide which is best for your loved one.
The History of Hospice Care
The tradition behind hospice care grew out of the old monastic traditions in Europe that meshed health care with spiritual care—with the monks working firsthand with the dying in the local communities. The monks provided nourishment and water—as well as tender loving care—staying at the side of the dying until their journey on earth was through.
In the mid-1900s, the practices of the monks were codified in England by a woman named Cicely Saunders, who created the first hospice center specifically dedicated to caring for dying patients. Now, nearly half a century later, hospice care has become very much accepted and embraced for end-of-life care.
What is Hospice Care?
Hospice care is a multi-faceted approach to providing comfort and care to patients facing the end of life. The primary goal of hospice is to minimize pain and discomfort and provide the highest quality of life possible for the patient.
Hospice caregivers dispense medications and other treatments that are not curative but instead provide the relief of suffering. Most hospice patients are Medicare recipients, which covers the costs of the hospice service.
And to give you some perspective of the magnitude of how prevalent the practice is today, nearly 1.4 million beneficiaries who received medicare were enrolled in hospice care for at least one day in 2015, according to Healthcare News. Also, of all the Medicare patients who passed away that year, 46% of them were enrolled in hospice when they passed.
When Will my Loved One Need Hospice?
The transition to move a loved one to hospice happens when their physician determines that they have six months or fewer to live. But, of course, the family doesn't have to wait for their loved one's doctor to recommend hospice. In fact, it's better to keep all lines of communication open, be an advocate and research all the healthcare options available to them.
The Components of Hospice Care
Hospice care is designed to provide pain management, symptom control, and psychosocial support to patients and their families when the illness cannot be cured.
The spiritual needs of the patient and the family are addressed through hospice, and clergy are provided to help the patient prepare spiritually. Bereavement support is also a component of hospice care, usually provided for up to one year after the death of the loved one.
In addition to the compassionate care provided by private hospice nurses and health aides, hospice care involves preparing the family for what they can expect as the dying process unfolds. Families are offered social workers through hospice providers who will counsel the family through this difficult journey.
What Does At-Home Hospice Care Mean?
Hospice at home means that the patient is cared for in their residence. They receive around-the-clock care from nurses, aides, and social workers. In addition, the family can take comfort knowing that someone close by will always be available to help them with day-to-day tasks or simply provide a shoulder to cry on.
Additionally, emotional support is an integral part of hospice care, and being close to loved ones during this time can be comforting.
Hospice at home also means that the patient's family will have a say in their end-of-life choices. They are able to make decisions about how they want to spend their final days with loved ones around them.
What is the Difference between Hospice at Home vs a Facility?
The primary difference between hospice care in a facility and home hospice care is that patients receiving off-site hospice care can stay in their residence while the medical professionals come to them. On the other hand, on-site or "inpatient" hospice services require that patients go directly to a facility for treatments and medications.
Another home hospice vs inpatient hospice difference is that most hospice care is provided in the place the patient calls home. In fact, the breakdown of hospice homecare is made up of 56.5% private residence followed by 42.5% in a nursing facility. In comparison, the percentage of hospice care that takes place in an inpatient facility, acute care hospital or unspecified location is only 1.0%.
Which Patients Qualify for Inpatient Hospice Care?
As you can see, most hospice care is provided at home. However, inpatient or "hospice center" care may be necessary for some patients if their condition worsens and requires 24-hour medical attention from nurses and doctors.
In addition to the services, these requirements must also be met: 1) The patient's condition is considered terminal, and 2) the patient's condition requires intensive medical attention that cannot be provided at home or in a nursing home facility.
Symptoms that can't be managed at home that indicate eligibility for admission into inpatient hospice care include:
Uncontrollable nausea, vomiting, pain, and seizures 
Bone breakage and fractures caused by an underlying disease
Severe, unmanageable respiratory distress
Symptom relief provided by IV medications that need close monitoring
Spinal cord injuries accompanied by paralysis
Wound treatment and complex wound dressing that can't be managed at home
Unmanageable agitation and delirium or anxiety that is acute and severe
However, most patients receiving hospice care do not require the level of attention required by those who need inpatient services, and, therefore, can receive their end-of-life care at home with family members around them.
When Can Patients be Discharged from Inpatient Hospice?
Inpatient hospice care is meant to be temporary and allows patients to return to familiar surroundings, their loved ones, and the routine level of in-home hospice care as soon as possible. The patient and family will also have a say when a patient is ready to be discharged from inpatient hospice care or if the family wishes for the patient to remain there.
The following guidelines are used to indicate that the patient may be ready for discharge from inpatient care:
1) The patient's symptoms have stabilized
2) they have transferred to a different level of care (e.g., continuous care), and
3) medication that requires skilled nursing care is no longer required.
Upon transfer back home, patients may still require around-the-clock nursing assistance if their condition requires it. In this case, they would continue receiving personal care services through hospice homecare.
When a patient is ready for discharge, the hospice team will work with patients and their families to ensure that all care needs are met before they transition back home or move into another facility such as an assisted living community or nursing home.
This may include making referrals for other types of assistance from organizations like social services, transportation groups, and local community resources.
How is Hospice Care Delivered?
Typically, a member of the family acts as the primary caregiver. And when appropriate, this appointee will help make decisions for their terminally ill loved one. Also, members of the hospice team will make regularly scheduled visits to evaluate the patient and provide any care or services needed.
The hospice team is on-call 24/7, and they will develop a care plan that meets each patient's unique pain management and symptom control requirements.
What Hospice Services are Provided at Home?
An interdisciplinary hospice team will:
Assist the patient and their family members with the psychosocial, emotional and spiritual aspects of dying
Provide medications and any medical equipment needed
Manage the pain and other symptoms the patient may have
Instructs the patient's family on how to best care for the patient
Provide grief support and counseling
Delivers special services such as physical therapy and speech if needed
Make short-term inpatient care available when the symptoms and pain become too challenging to manage at home or the patient's caregiver needs some respite time.
What are the Benefits of Hospice at Home vs Facility?
When a family faces the reality that their loved one's health is failing, they will be offered options regarding hospice care services. Generally, there are two venues for hospice care, the inpatient facility—a unit in a hospital or a designated hospice facility—or home hospice. The benefits of hospice at home vs facility-based hospice environments include:
Patients in the final phase of life often request that they die at home versus in an inpatient care facility. The familiar surroundings of home are comforting to the dying. In most cases, they can sleep in their own bedroom, as hospice care services provide special beds and other equipment that can be situated in the bedroom.
In-home hospice relieves stress for the family. When hospice services are provided in the home, family members who have been shouldering much of the caregiving now have a support team that will share much of the patient care duties.
Home hospice is more conducive to friends and relatives who want to visit their loved ones in the final days, with a more flexible environment versus an inpatient facility.
Home hospice providers typically assign a specific care team to the patient, which allows for a bond of trust to form between the patient and the care providers. In an inpatient hospice facility, staff changes regularly.
Hospice at home allows for normalcy in the family routine. The patient's spouse or primary caregiver may continue to go to work, care for other children if they have any, and follow their daily routines while hospice provides care during the day. This benefit is not possible with overnight stays that are required at a facility.
Home hospice offers an extra layer of security if needed and peace of mind for those who are concerned about their loved ones in the final days of life.
Hospice at home provides more individualized attention to the patient and family members, with less downtime for staff as they provide continuous care around the clock in an inpatient hospice environment.
How Does Hospice Care Work?
When it comes to your loved one's final days on this earth, it is important to know that you have options. Hospice care providers will provide your loved one with the support and medical treatment needed for them to live their final days as comfortably as possible.
Kinkaid Private Nursing Care Coordinates Quality Home Hospice Care
Kinkaid Private Nursing Care provides home vs inpatient hospice, coordinating private hospice care services in the comfort of the home. The compassionate hospice nurse and health aides will provide the highest level of care to ensure the patient is comfortable and their needs met. Kinkaid hospice nurses will coordinate all facets of care, including social worker involvement, spiritual care provider, and bereavement support, and provide the benefits of hospice at home versus facility-type environments. Additionally, Kinkaid Private Nursing Care can coordinate top-quality care to assist your loved one and the family during this difficult time. Contact us today at (866) 573-1542.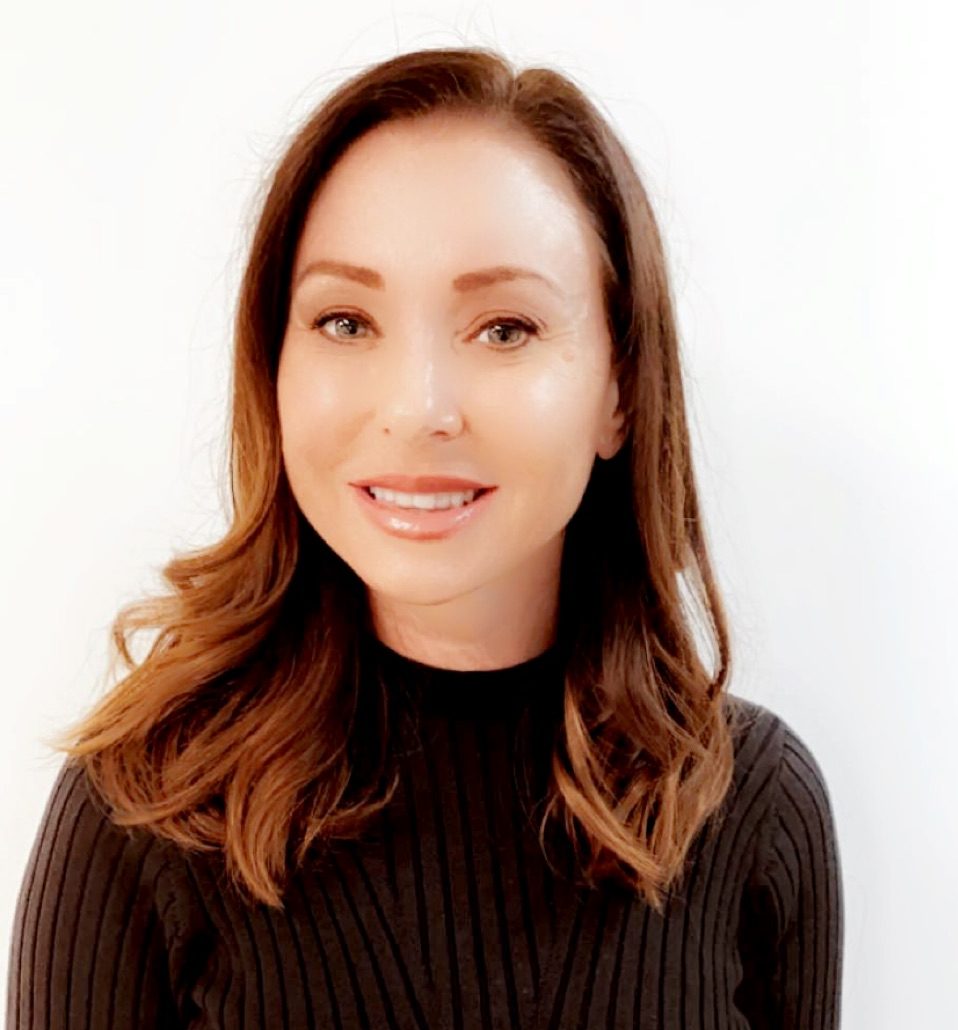 Jennifer is a healthcare executive, and the founder of Kinkaid Private Care, a private health management company specializing in assisting patients in their homes with complex medical diagnoses. Jennifer is a registered nurse with more than 20 years of experience working in some of the most highly regarded hospitals in Los Angeles and Orange County.  Over the years she has developed an extraordinary network of highly qualified nurses with various specialties. This network allows her to provide the best medical experience and match specialized nursing care to the specific needs of her clients.