What is Regeneron?
Regeneron is a monoclonal antibody treatment, a combination of two antibodies called casirivimab and imdevimab, that has been shown, in recent clinical trials, to reduce COVID-19 related hospitalization or deaths in high-risk patients by approximately 70%. When Regeneron is administered to an exposed individual, such as someone living with a person who is infected, Regeneron reduced their risk of developing an infection with symptoms by 80%.
How Does Regeneron Work?
Regeneron consists of monoclonal antibodies. Monoclonal antibodies are like the antibodies that your body makes to fight against infections, however, they are made in the labs of pharmaceutical companies, like Regeneron. These antibodies are specially designed to target the coronavirus spike protein. When the antibodies bind to the spike protein, they work by blocking the virus from entering your body's cells. By preventing the virus from entering the cells of the body, it is unable to make copies of itself and spread.
What if I Am Already Sick?
If you are already infected with COVID-19, monoclonal antibodies can prevent the development of severe symptoms that require hospitalization.
If you have recently been exposed to someone who tested positive for COVID-19, monoclonal antibodies can fend off the virus to prevent you from becoming sick.
Does Regeneron Work Against the Delta Variant?
Yes.
When Should You Receive a Regeneron Infusion?
Timing is a critical component of Regeneron treatment. The earlier you receive Regeneron, the more effective it is at treating or preventing COVID-19. Studies have shown that Regeneron is most effective within the first 4 to 5 days of symptoms. Monoclonal antibodies cannot be given after 10 days of symptoms.
How is Regeneron Different From The COVID-19 Vaccine?
The purpose of a vaccine is to help stimulate and prepare your immune system to respond if or when you are exposed to the virus. A vaccine prepares your immune system to create all these antibodies before they are needed.
Monoclonal antibodies boost the immune system after you are already sick, speeding up your immune response to prevent COVID-19 from getting worse. Monoclonal antibodies can be thought of as guided missiles that target and neutralize the virus. While effective for about a month, monoclonal antibodies are not a long-term solution. A vaccine offers significant protection for a much longer period of time.
Who's eligible for monoclonal antibodies?
There are two authorized uses for monoclonal antibodies:
1. To treat or stop COVID-19's progression in a high-risk person who tests positive,
2. And to prevent COVID-19 in a high-risk person who's been exposed.
To qualify for the treatment of mild or moderate disease, a person must test positive for COVID-19, have had symptoms for fewer than 10 days, not be hospitalized or on oxygen because of COVID-19, and be at high risk for the disease to get worse.
The FDA has recently expanded what it means to be high-risk for severe COVID-19. A much great number of people now may qualify for monoclonal antibodies, including those with:
high blood pressure
heart disease
a body mass index (BMI) higher than 30
an autoimmune disorder
people taking immunosuppressant drugs
people who are pregnant.
The same groups of high-risk people can get monoclonal antibodies to prevent COVID-19 if they have been exposed. If you or a loved one is immunocompromised, based on CDC guidelines, and spent 15 minutes or longer within 6 feet of someone who tested positive, you likely qualify for a preventive monoclonal antibodies infusion.
As for vaccinated folks, there's no evidence that the treatment doesn't work or is harmful to them, but vaccinated people have a lower risk of getting COVID-19 when exposed, and of developing severe COVID-19 if they do become infected, so they don't generally qualify for monoclonal antibodies for prevention.
What Are The Possible Side Effects of Regeneron?
Allergic Reactions:
Allergic reactions can happen during and after infusion of Regeneron. The symptoms of an allergic reaction can consists of but are not limited to the following:
Fever
Chills
Nausea
Headache
Shortness of breath
Low or high blood pressure
Rapid or slow heart rate
Chest discomfort or pain
Weakness
Confusion
Feeling tired
Wheezing
Swelling of your lips, face or throat
Rash including hives
Itching
Muscle aches
Feeling faint and/or dizzy
Sweating
Worsening Symptoms After Treatment:
You may experience new or worsening symptoms after infusion. These symptoms include but are not limited to:
Fever
Difficulty breathing
Rapid or slow heart rate
Tiredness
Weakness
Confusion
The side effects of getting any medication by vein may include brief pain, bleeding, bruising of the skin, soreness, swelling and possible infection at the infusion site.
How Long Does A Regeneron Infusion Take?
If you are receiving a Regeneron infusion, the infusion will take approximately 20 to 50 minutes or longer.
After the initial dose, if your healthcare provider determines that you need to receive additional doses of Regeneron for ongoing protection, the additional infusion doses would be administered monthly.
How Can I Receive a Regeneron Infusion at Home?
Someone interested in receiving a Regeneron Infusion has options to consider. While most will receive the treatment in a medical setting, an increasing number of people are opting for in-home treatment. The comfort and convenience of receiving a Regeneron Infusion in the privacy of your home cannot be overstated.
Kinkaid Private Care coordinates the highest quality in-home Regeneron Infusion therapy throughout the Los Angeles area. This includes Beverly Hills, Malibu, Pacific Palisades, Santa Monica, Bel Air, and surrounding cities. The compassionate professional nursing staff at Kinkaid Private Care will connect you to expert home care nurses who can administer a Regeneron Infusion in the comfort of your private residence. Call Kinkaid Private Care today at (866) 573-1542.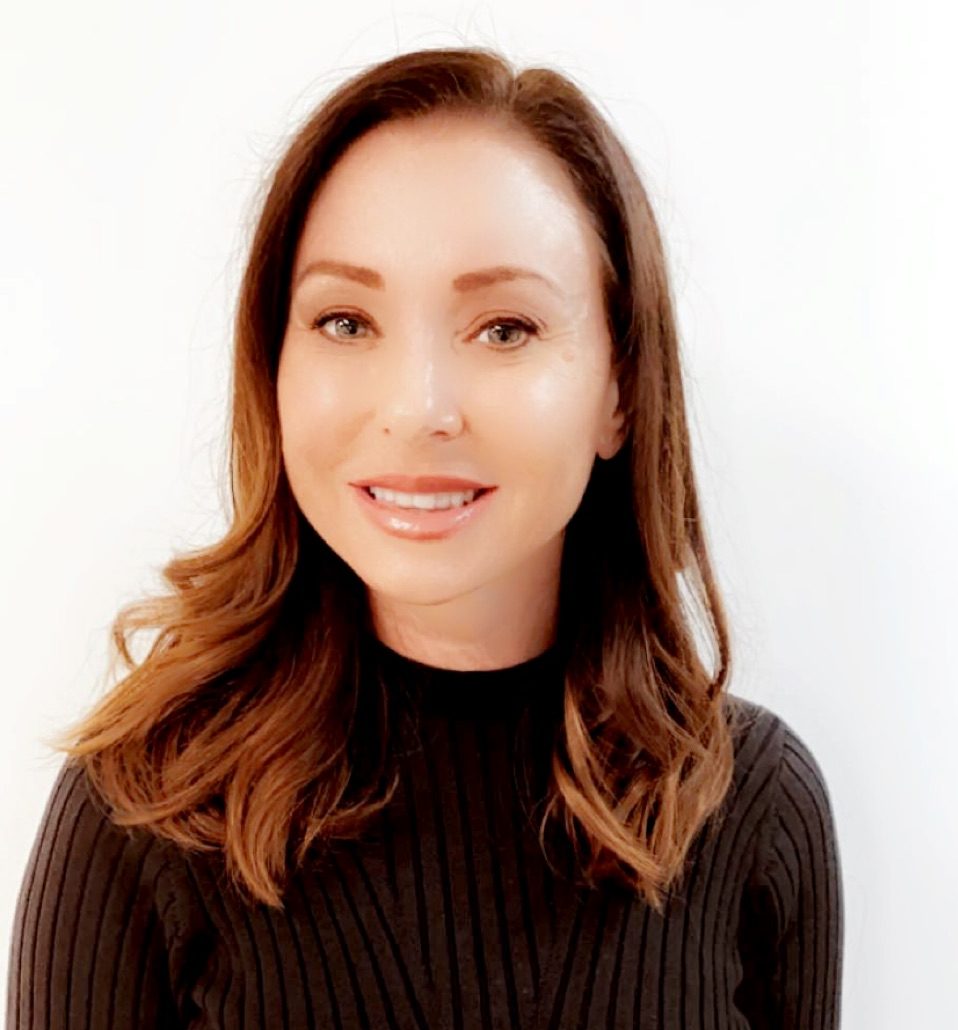 Jennifer is a healthcare executive, and the founder of Kinkaid Private Care, a private health management company specializing in assisting patients in their homes with complex medical diagnoses. Jennifer is a registered nurse with more than 20 years of experience working in some of the most highly regarded hospitals in Los Angeles and Orange County.  Over the years she has developed an extraordinary network of highly qualified nurses with various specialties. This network allows her to provide the best medical experience and match specialized nursing care to the specific needs of her clients.