How to Treat Overdose at Home
A drug overdose, regardless of the specific drug involved, always constitutes a medical emergency. When an overdose occurs, a swift response is essential as drug overdoses can be life-threatening. For some people, the idea of going to a medical facility may not be acceptable, due to such things as privacy issues or fear of the stigma that is associated with drug and alcohol abuse. For these individuals, drug overdose treatment at home is an excellent option.
A private detox nurse can be dispatched quickly to intervene in a drug overdose within the comfort and privacy of the home setting. The private nurse works closely with a medical doctor trained in addiction medicine to rapidly dispense life-saving medications and treatments. When needed, the nurse, trained in detox and withdrawal, can guide the individual through the detox process as well.
Drug overdose treatment at home can make the difference between getting the necessary medical attention or not. When faced with the prospect of hospitalization some would rather take their chances and ride out the overdose rather than risk their reputation. This can result in loss of life. The at-home drug overdose interventions offer total confidentiality as well as quality medical treatment.
About Drug or Alcohol Overdose
An overdose happens when an individual consumes more of a substance than the body can safely metabolize. The physiological effects that occur from the overdose will vary based on the specific substance involved, as well as other factors. Drug overdoses have dominated the national news for several years now, usually involving opioid prescription drugs or heroin. More than 70,000 people died from a drug overdose in 2017, according to statistics provided by the Centers for Disease Control. However, each and every year there are overdose deaths associated with a wide range of substances, including:
17,000 deaths involving prescription opioids
15,000 deaths involving heroin
11,000 deaths involving benzodiazepines
5,000 deaths involving methamphetamine
2,200 deaths involving alcohol poisoning
There are various reasons why individuals may overdose on a substance. These may include being careless about dosage, using drugs after a period of abstinence, and accidental, or intentional overdose (suicide). Overdose risk increases when the substance is obtained on the street or online, as the contents of the drug may not be known. Fentanyl, an extremely potent synthetic opioid, has been found in street heroin and illicit sources for prescription medications. Safe practices dictate that excess prescription pills should be disposed of, versus being stored in the family medicine cabinet where they might be abused.
Signs of an Overdose
When an overdose occurs the individual will be in obvious distress. It is essential that someone provide medical attention in a timely manner, whether it is treatment received at home or in a hospital setting, as time is of the essence. Signs of a drug or alcohol overdose might include:
Loss of consciousness
Vomiting
Mental confusion
Cool, clammy skin
Sweating
Shortness of breath
Chest pain
Vital signs irregularity, either increased or decreased pulse rate, temperature, blood pressure, or respiratory rate
Coma
It is imperative not to leave the individual unattended, but to take appropriate action to get essential treatment. If the overdose was intentional, the individual will need to obtain psychiatric intervention. In the event of an opioid overdose, a first responder will have the antidote drug called naloxone on hand, which can revive the individual if it is provided soon enough.
Drug Overdose Treatment at Home
Individuals or their loved ones who opt for in-home overdose treatment will be very closely monitored as support is provided. Family members can provide important information to the private nursing team, such as if there is a history of addiction or chemical dependence, what prescription drugs the individual is on, and the person's doctor's contact information.
An exam will be conducted to determine the level of poisoning that may be present due to the overdose. Lab tests will provide information regarding the substance's impact on organ systems, and typically a drug screening is conducted at the same time. Drug overdose treatment may involve:
Gastric lavage, or stomach pumping, will remove any unabsorbed substances from the stomach
Activated charcoal treatment, which reduces the amount of the substance that could be absorbed in the stomach and gastrointestinal tract
Sedatives or restraints, in the event that the individual is violent or agitated, posing a danger to self or others
Antidote medications can help reverse the effects of the overdosed substance.
IV fluids, vitamins, or glucose in the event of alcohol poisoning
Oxygen therapy
These interventions are performed as needed to prevent loss of life and to assist the individual through the healing process that follows.
Getting Help for a Substance Use Disorder
After someone experiences a drug overdose the experience is likely to motivate them to get professional help for overcoming a substance use disorder. For individuals who value their privacy, an in-home detox nursing team can guide him or her through the stages of detox and withdrawal, allowing them to stay in their own living space during this important step.
Following the completion of the detox phase of recovery, case management services will provide referrals to either outpatient or residential treatment. While it may be tempting to forgo this important step after completing detox, it would be a serious mistake. Addiction behavior patterns must be addressed through various therapeutic elements, which help the individual establish new healthy thought and behavior patterns, acquire new coping skills, create a relapse prevention plan, and dial into a recovery community. In addition, some individuals may benefit from medication-assisted treatment, which is monitored within the construct of a formal addiction program and aftercare services.
At Home Detox and Withdrawal
Once the individual is out of immediate danger the focus will begin to shift toward detox and treatment. The first step in recovery entails the detox and withdrawal phase, which can last one to two weeks depending on the substance of abuse and the acuity of the substance use disorder.
An in-home detox nurse can provide medical and psychological support while assisting the individual through the withdrawal symptoms. Vital signs are closely monitored and this data is forwarded daily to the physician in charge. Medical interventions are provided to help minimize pain and discomfort during the detox process. Medications used might include benzodiazepines, antidepressants, opioid antagonists, opioid agonists, non-opioid agonists, and over-the-counter medications.
Withdrawal symptoms will vary based on several factors, including:
Substance of abuse
Length of addiction history
Usual levels of consumption
General health status
Age
Presence of a co-occurring mental health disorder
Some common withdrawal symptoms include:
Alcohol
Nausea and vomiting
Shakiness
Headache
Irritability
Sweating
Anxiety
Depression
Hallucinations
Hand tremors
Loss of appetite
Seizures
Opiates
Muscle pain
Nightmares
Disorientation
Agitation
Restlessness
Clammy skin
Lethargy
Excessive hunger or loss of appetite
Shakiness
Congestion
Watery eyes
Slurred speech
Paranoia
Nausea and vomiting
Feelings of detachment
Stomach cramps
Hallucination
Severe anxiety
Depression
Benzodiazepines
Muscle spasms
Insomnia
Sweating
Irritability
Restlessness
Headache
Tremors
Hypersensitivity to stimuli
Memory and concentration problems
Detachment
Panic attacks
Nausea and vomiting
Muscle and joint aches
Racing pulse
Blurred vision
Hallucinations
Delirium
Depression
Anxiety
Grand mal seizures
In most cases, a monitored in-home detox can provide the supervision and expertise to manage withdrawal symptoms as they arise. In the event of the delirium tremens emerging during alcohol detox, the individual will be provided with emergency services.
Addiction Treatment and Recovery
Addiction recovery relies heavily on a multi-modal approach to making fundamental changes in the way one thinks and responds to triggering situations. Treatment is available in either an outpatient or residential setting. The outpatient setting provides more flexibility, allowing individuals to continue to work and live at home while receiving treatment a prescribed number of hours per week. Residential treatment involves 24-hour supervision and therapeutic support. Generally, individuals with an opioid use disorder or a moderate to severe alcohol use disorder will benefit from a residential setting.
Treatment elements include:
Psychotherapy. Individual therapy sessions help to process and heal underlying issues that may be factors in the addiction behaviors. In addition, cognitive behavioral therapy can assist individuals in modifying their responses to stressors or triggers, becoming foundational recovery skills.
Group sessions. Support groups are helpful in cultivating peer support, which can help individuals remain engaged in their treatment. Group sessions involve a small number of participants led by a clinician who will encourage sharing and supportive behaviors.
Medication. Some individuals benefit from medications for a co-occurring mental health disorder. By managing the symptoms of the disorder through medications such as antidepressants, the addiction treatment is more effective.
Holistic complementary activities. Because stress is a leading factor for relapse, addiction treatment now includes relaxation techniques. Learning how to manage stress and induce relaxation is an important coping skill.
Recovery community. Participation in local recovery meetings such as A.A. can encourage social support and accountability.
While a drug overdose is a serious incident, it is also an opportunity to address the dangers of addiction and commit to a new life in recovery.
Kinkaid Private Care Drug Overdose Treatment at Home
Kinkaid Private Care provides expert at-home private nursing support for individuals who have suffered a drug or alcohol overdose. Our private nurses are trained in addiction recovery and work under the supervision of a physician who monitors the treatment from beginning to end. If you are ready to begin the recovery process and want to complete detox and withdrawal in the privacy of your home, contact us today
For more information, please visit our homepage and learn about the array of services we provide. These services include at-home IV Vitamin Therapy, in-home nursing care, and the coordination of a variety of at-home medical services in the Los Angeles area, as well as home detox services all over the state of California. We also offer at-home Covid-19 testing.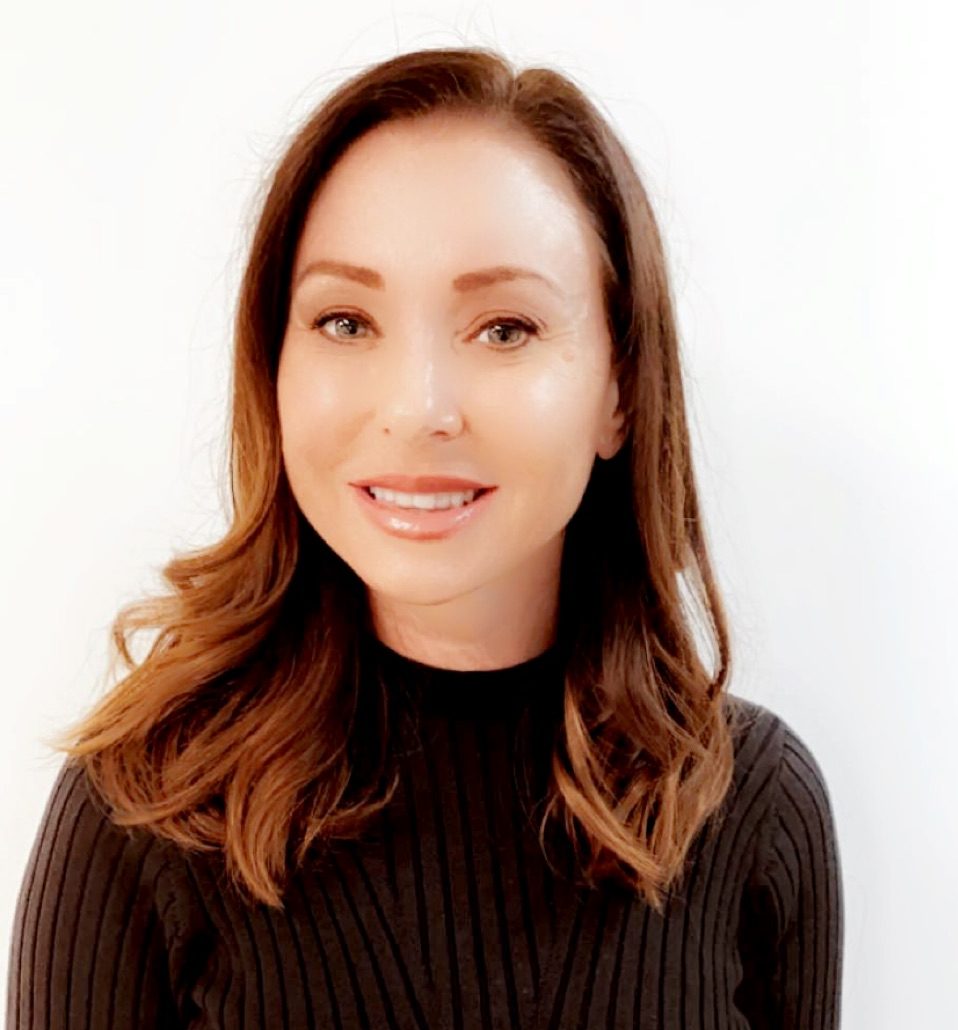 Jennifer is a healthcare executive, and the founder of Kinkaid Private Care, a private health management company specializing in assisting patients in their homes with complex medical diagnoses. Jennifer is a registered nurse with more than 20 years of experience working in some of the most highly regarded hospitals in Los Angeles and Orange County.  Over the years she has developed an extraordinary network of highly qualified nurses with various specialties. This network allows her to provide the best medical experience and match specialized nursing care to the specific needs of her clients.