Cocaine Detox Symptoms And What To Expect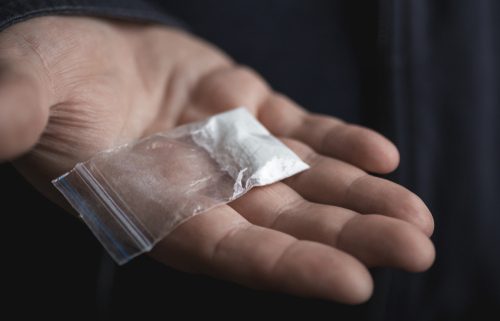 Cocaine detox is the first step on the journey to recovering from your addiction. Detox is a necessary first step because before you start treatment, you must rid your body of the toxins it has received from abusing cocaine. The detox stage of recovery does just that: It rids your body of all poisons so you are ready to begin your treatment in a sober state.
Cocaine Detox Timeline:
Cocaine detox generally takes around 7-10 days, depending on the severity and specifics of each case, but can also last for weeks in the most severe cases. With cocaine detox, the length and severity of the process can depend on your age, history of use, how you took the drug, whether you took other drugs simultaneously, and more.
Cocaine Detox Symptoms:
Symptoms can vary depending on the factors discussed in the last section. However, in general, symptoms include the following:
Chills
Tremors
Muscle Aches
Loss of Sexual Pleasure
Fatigue
Slowed Cognitive Processes
Difficulty Concentrating
Feelings of Exhaustion
Nightmares
Increased Appetite
Depression
Anxiety
Intense Cravings
Suicidal Thoughts
It is important to note that while detoxing from cocaine, the worst symptoms are usually psychological in nature, as opposed to physical. This differs from many other drug detox processes, so the specific treatment for cocaine detox symptoms may be different than for other drugs or alcohol. At Kinkaid, we understand the importance of this distinction and adjust our detox care plan accordingly.
Staying Healthy During Cocaine Detox:
While going through your detox, it is important to stay healthy, as this will help mitigate some of the worst symptoms. Try to keep the following in mind:
Eat Well and Stay Hydrated: Your body will go through a lot while detoxing, so it is important to stay as healthy as possible so you have the energy to fight off the withdrawal symptoms. This means eating well, drinking lots of water, and consuming lots of electrolytes.
Prioritize Relaxation: Detoxing can be difficult, so prioritize relaxation techniques to reduce your overall stress. Examples of ways to relax yourself during detox include:

Practicing meditation and deep breathing
Taking warm showers
Anything that can help lower your blood pressure and keep you calm
Detox at Home with Kinkaid:
If you or your loved one needs help detoxing, please visit our In-Home Detox page to learn how we can help. Kinkaid Private Nursing Care offers premium in-home services to patients looking for the best and most intensive care on the market. We only take on a few clients at a time, so we always provide specialized care to meet the needs of each client.
For more information, please visit our homepage and learn about our values and the array of services we provide. These services include home detox throughout California, as well as in-home nursing care and the coordination of a variety of at-home medical services in the Los Angeles area. We also offer at-home Covid-19 testing.
OUR COVERAGE AREAS
We service patients in California. Our headquarter states:
https://kinkaidprivatecare.com/wp-content/uploads/2020/12/shutterstock_1056695408.jpg
334
500
Jennifer Bembry, RN
https://kinkaidprivatecare.com/wp-content/uploads/2023/07/kinkaid-logo.png
Jennifer Bembry, RN
2020-12-07 22:12:15
2020-12-07 22:12:15
Cocaine Detox Symptoms And What To Expect