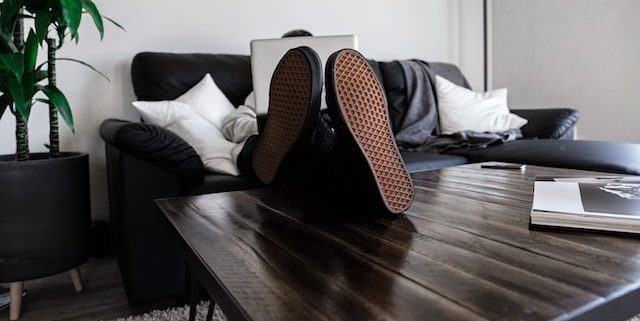 Can I Cleanse My Body of Drugs in 24 Hours?
Drug and alcohol detox can be a difficult and debilitating experience – still, people are always looking for the quick-fix solutions to rid their body of drugs, start feeling better, and escape the discomfort of withdrawal. But can you detox in 24 hours, or are you putting yourself in danger by attempting to do so?
How Drugs and Alcohol Leave the Body
When you ingest drugs or alcohol in any form, or by any method, you are introducing these substances into the bloodstream. For example: if you swallow an addictive substance, such as alcohol or painkillers, they enter the bloodstream through the stomach, the liver, and the digestive tract. In the case of alcohol, drinks are absorbed first through the stomach lining, which enters the bloodstream and heads directly to your liver.
The liver begins to metabolize alcohol almost instantaneously – attempting to clear out the toxic substance from your bloodstream. But some of the alcohol you drink makes it through the liver and passes back into the bloodstream, where it will ultimately reach your brain. As the cycle of blood returns to the liver, more and more alcohol is broken down until you have fully cleared any toxins from your system.
Other methods of ingesting substances work in similar ways:
Smoking: substances pass through the capillaries in the lungs into the bloodstream
Snorting: substances land upon your mucous membranes, which transport the substance into the blood
Injection: substances enter the bloodstream directly
In all cases and with other addictive chemicals, the liver is the primary organ responsible for cleansing – or detoxing – toxic substances from your system. The liver cleans the blood and breaks down addictive chemicals into less harmful metabolites to be eliminated.
How Long Does It Take Drugs and Alcohol to Leave Your System?
Different drugs are broken down at different rates, and fully clearing your system can take anywhere from several hours to over a month. A common method of testing whether substances have fully left your system is through urinalysis – testing the urine for the presence of drug metabolites. By the time a urine test can no longer detect a substance, it has typically been entirely eliminated.
With some variation between individuals, typical drug detection times include:
Some substances will take longer to clear the body when they've been used heavily, and genetic and physical health factors may influence the rate of drug metabolism as well.
Can You Detox in 24 Hours?
By understanding how drugs get processed in the body, we can answer the question "can I detox in 24 hours?" with certainty. In nearly all cases, detoxing from drugs and alcohol is impossible within 24 hours. The drug hasn't even fully cleared your system yet, and most people's definition of detox is concerned less with if drugs are still in your bloodstream and more concerned with overcoming debilitating withdrawal effects.
Looking at the time it takes to eliminate drugs from your body above, these timelines generally coincide with when the worst physical and mental health withdrawal symptoms occur. Withdrawal symptoms from opioids, alcohol, and methamphetamine all peak at the 3-day mark, before beginning to subside over the next week. Benzodiazepines and cannabis, on the other hand, have protracted withdrawal symptoms since the substance takes longer to leave the body.
The 24-Hour Detox Myth
When you search for 24-hour detox cures on the internet, many websites will tell you it's not only possible, but simple and easy. Typically, it involves purchasing a detox drink or a number of different nutritional supplements, either through their own company's store or via affiliate marketing links. Don't believe these marketing strategies: no combination of vitamins, minerals, and supplements can cheat biology.
Certain strategies may be able to help your body cleanse itself of harmful substances somewhat quicker, but these are marginal improvements. Drinking more water, for instance, can dilute the urine, making it contain less of a drug metabolite – but it won't help you feel better, and it likely won't make enough of a difference to pass a drug test.
These marketing approaches are not only deceitful – but can be dangerous. Withdrawal symptoms from drugs and alcohol can cause serious medical concerns, which often lead to life-threatening emergencies. The only way to safely detox from these substances is with the help of a trained medical professional, that can provide targeted treatments to reduce your symptoms and keep you safe and comfortable.
 Why Choose at Home Detox
You can detox at home with the help of an in-home medical detox provider. Kinkaid Private Care provides exclusive services to select clients that want the best medical treatment for drug and alcohol withdrawals, and our specially trained providers will meet you at your residence to provide their services.
Medical detox uses proven, evidence-based methods to help people achieve sobriety. Each treatment plan is customized to the unique needs of our patients and can help to manage withdrawal symptoms such as:
Shakes
Anxiety
Substance cravings
Hot and cold flashes
Restlessness
Insomnia
Seizures
Delirium
These services are typically provided at an inpatient drug and alcohol detox center – but with Kinkaid Private Care, you can receive all the same effective withdrawal management techniques from the comfort of home. This allows you to receive exclusive one-on-one attention from our care team, complete and total privacy, and truly individualized treatment options that allow you to continue living your life as you see fit.
We understand the desire for people to want to overcome drug and alcohol addiction quickly, and our services never extend beyond what's medically necessary. But choosing to work with professionals can ensure that you start your recovery on the right foot, that you have the tools to maintain it, and that you stay safe and healthy in the process.
Reach Out to Kinkaid Private Care Today
Don't ask yourself "Can I detox in 24 hours"; instead, ask yourself how important your sobriety is to you. You deserve more than a bottle of supplements to help you overcome drug or alcohol addiction, and Kinkaid Private Care can offer you the best medical detox services on the market.
Reach out to our team by calling (866) 337-4596 or filling out our confidential online contact form to speak to one of our trained medical professionals and start the path to a lasting recovery today.
OUR COVERAGE AREAS
We service patients in California. Our headquarter states:
https://kinkaidprivatecare.com/wp-content/uploads/2023/03/can-i-detox-in-24-hours.jpg
367
640
Jennifer Bembry, RN
https://kinkaidprivatecare.com/wp-content/uploads/2023/07/kinkaid-logo.png
Jennifer Bembry, RN
2023-03-10 15:12:40
2023-03-10 15:12:40
Can I Detox in 24 Hours?