The Benefits of In-Home Alcohol Detox
One of the biggest obstacles to getting help for an alcohol use disorder involves concerns about the perceived stigma associated with detox and rehab. People will often put off getting the help they need to overcome the alcohol problem in fear of their reputation being harmed in some way. In-home detox services offer many benefits. These include:
Privacy and discretion
The individual will go through the detox and withdrawal process in the privacy of his or her own home. This eliminates the worry of being seen entering a detox facility or of their personal information being at risk.
Less anxiety
People are more comfortable in the safety and familiarity of their personal space, versus a sterile detox facility.
One-on-one care
An in-home alcohol detox service will provide a detox specialist to care for the individual and monitor the withdrawal symptoms. This individualized attention provides a higher level of care than one would receive at a detox center.
What are Alcohol Withdrawal Symptoms?
Embarking on the path to recovery for an alcohol use disorder is not easy. Many who sincerely want to break free of the addiction don't follow through for various reasons, one of them being the anticipation of the nasty detox and withdrawal phase of recovery. Withdrawal symptoms while detoxing from alcohol addiction will vary according to several factors, including the length of the history of alcohol abuse, the amount of alcohol consumed on a regular basis, the person's general state of health, gender, and age. Depending on these factors, the withdrawal phase experienced will be one of three levels of severity: mild, moderate, or severe.
Withdrawal symptoms will begin to emerge about 6-12 hours following the last drink consumed. Symptoms will peak on days 2 and 3, and then begin to subside gradually over the next several days. Psychological symptoms, such as depression and anxiety, may persist for weeks.
Mild withdrawal symptoms:
Nausea
Fatigue
Abdominal distress
Agitation
Fatigue
Vomiting
Heart palpitations
Tremors
Loss of appetite
Mood swings
Moderate withdrawal symptoms:
Sweating
Irregular heart rate
Irritability
Mood disturbances
High blood pressure
Increased body temperature
Heightened respiration rate
Confusion
Severe withdrawal symptoms: Delirium Tremens (DTs)
Fever
Hallucinations
Extreme confusion
Agitation
Seizures
Depression and insomnia are commonly experienced at all levels of withdrawals from alcohol detox.
Psychological Effects of Alcohol Detox and Withdrawal
In addition to the collection of physical withdrawal effects that accompany alcohol detox and withdrawal, there are also psychological effects that can emerge. This provides yet another reason for undergoing alcohol detox under the supervision of a medically trained detox specialist. When these psychological symptoms occur they can be so distressing that the individual may want to give up on detox entirely. Having the in-home detox nurse available offers the emotional support that is so critical in achieving a successful detox and withdrawal result.
Some of the psychological symptoms experienced during detox include:
Anxiety
Intense feelings of agitation and irritability
Depression
Feelings of low mood, fatigue, slowed motor and cognitive functioning
Hallucinations
Hallucinations may be auditory and/or visual
Delusions
Delusions, or a departure from reality, indicate the delirium tremens
Depression and insomnia are commonly experienced at all levels of withdrawals from alcohol detox.
Tips to Ease Withdrawal Symptoms at Home
During a medical alcohol detox, the detox nurse is trained, equipped and skilled at how to treat alcohol withdrawal symptoms at home. The main purpose of the detox nurse and other medical providers in the detox team is to provide comfort and support throughout the acute phase of the detox, or the first several days. In addition to medications that will help manage many of the unpleasant side effects, including Naltrexone for curbing cravings, there are some other steps to take to ease withdrawal symptoms. They include:
Stay well hydrated
Before detox, rid your home of all sources of alcohol and drugs
Stock kitchen with lean sources of protein, whole grain breads and pasta, fresh fruits and vegetables for when appetite returns
Yoga
Treatment To Follow Alcohol Detox
When making the decision to get professional help for an alcohol use disorder, it is important to plan for all phases of the treatment process. These include detox, addiction treatment, and continuing care. All phases must be planned for and adhered to for there to be a successful recovery result.
Some individuals make the mistake of assuming that one they have detoxed from alcohol they are done with treatment. Unfortunately, those who make this assumption soon learn why it is essential to get treatment for the disease. Alcoholism is a chronic, progressive, relapsing disease of the brain. Without making core shifts in the thought and behavior patterns that keep a person stuck in the cycle of addiction, they are bound to fail to maintain sobriety.
Once the in-home detox process is complete, it is time to transition into treatment. Treatment for an alcohol addiction or dependency is available in either an outpatient or inpatient setting:
Outpatient rehab
Work and family obligations may necessitate an outpatient program, which allows the individual to remain engaged in daily activities while participating in a certain number of hours each week in addiction treatment. There are various levels of intensity in outpatient treatment programs, including basic outpatient therapy, intensive outpatient programs (IOP), and partial hospitalization programs (PHP). The level of intensity is aligned with the severity of the alcohol use disorder.
Residential rehab
A residential program is the best option for someone with a moderate to severe alcohol use disorder. These inpatient settings provide round-the-clock supervision and support, and a highly structured environment. The daily schedule is filled with a wide variety of therapeutic activities, creating a comprehensive treatment protocol.
Treatment for alcoholism includes the following elements:

Psychotherapy. Therapy is the central focus of addiction treatment and is offered in both individual and group formats. Evidence-based therapies provide proven methods that have been extensively studied for efficacy. These therapies might include cognitive behavioral therapy (CBT), motivational interviewing, dialectical behavior therapy (DBT), and contingency management.

One-on-one therapy sessions allow for an intimate trust bond to be formed between the therapist and the client. The therapist can help the client to explore areas of emotional pain or past trauma that might be influencing the addiction behaviors. Group therapy is beneficial for encouraging peer support for individuals in addiction recovery. Group sessions allow the parties to share their own experiences and emotions related to the alcohol use disorder they share in common.
Addiction education and relapse prevention planning
Rehabs offer classes to help educate clients about the effects of alcohol on the brain, and how it leads to chemical dependency. The clients will be taught various recovery skills to access when triggered to drink, and also to identify triggers in order to prepare a relapse prevention strategy.
Medication management (naltrexone) when indicated
Some individuals with more serious alcohol use disorders may benefit from medication-assisted treatment (MAT). MAT helps to diminish cravings, which reduces the risk of relapse. Naltrexone is available as a patch, an injectable, or in pill form. The goal of utilizing MAT is to increase long-term sobriety to achieve a sustained recovery. After that is accomplished, the client will be tapered off the naltrexone.
Holistic Therapies
Holistic therapies that help reduce stress. In recent years, many alcohol recovery programs have begun to include holistic or experiential activities to compliment the effects of therapy. Because stress is the most common cause of relapse, clients are taught these stress-reduction techniques and advised to incorporate them into their continuing care efforts after finishing the rehab program. These activities might include mindfulness meditation, massage therapy, yoga, acupuncture, art therapy, equine therapy, aromatherapy, and hypnotherapy. Regular exercise and a healthy diet are also important for restoring health in recovery.
12-step or non-12-step programming
Involvement in recovery community meetings is usually integrated into an alcohol rehab program. Although A.A.'s 12-step program is the most famous, there are other non-12-step communities available as well. The recovery communities provide inspiration and accountability, as well as a source of social support in recovery.
Continuing Care Measures for Alcohol Recovery
The final phase of alcohol addiction treatment involves the continuing care services that should be woven into the individual's new sober lifestyle following the completion of rehab. Continuing care is essential in maintaining sobriety, especially in the early months of recovery when the individual is vulnerable to relapse.
Continuing care supportive activities include:
Ongoing outpatient therapy
Individual or group therapy once or twice a week will provide the needed support when unforeseen life events or stressors challenge sobriety. Early recovery is a vulnerable time, when many experience feelings of loneliness or lack of confidence. Having a regular therapy appointment gives individuals an opportunity to receive ongoing guidance, which can help reinforce sobriety early on.
Active participation
Active participation in a recovery community, such as Alcoholics Anonymous or SMART Recovery, provides much needed social support. Also, these communities provide opportunities to get a sponsor, which can be very helpful in maintaining sobriety during the first year in recovery. In addition, recovery groups are excellent sources for making new sober friendships, as well as opportunities to serve others in the program.
Drug and Alcohol-Free Living Environment
Sober living housing provides a drug and alcohol-free living environment as an added layer of support. A sober living home also offers peer support and accountability. A deterrent effect to relapse is one of the primary benefits of sober living, as the residents will be regularly drug and alcohol tested. Sober living homes have a zero tolerance policy.
Kinkaid Private Care Coordinates Medical Detox for Alcohol Withdrawals
If you or your loved one is in need of help with in-home alcohol detox, please reach out to us to see how we can help. Kinkaid Private Nursing Care offers premium in-home services to patients looking for the best and most intensive care on the market. We only take on a few clients at a time, so we always provide specialized care to meet the needs of each client.
For more information, please visit our homepage and learn about the array of services we provide. These services include home detox throughout California, as well as in-home nursing care and the coordination of a variety of at-home medical services in the Los Angeles area. We also offer at-home Covid-19 testing.
FAQs
What are 3 things that can help with withdrawal symptoms?
Good quality sleep is a main focus of our program as this is crucial during your recovery. Additionally, proper hydration and nutrition are vital during any detox. Our nurse works with you individually to ensure you are properly hydrated and eating good nutritious meals.
Which medication has a greater advantage for treatment of alcohol withdrawal syndrome?
We use a combination of medications for your treatment plan based on your medical history. Connect one of our case managers today and we can discuss your customized treatment plan!
When do withdrawal symptoms go away?
Every person experiences withdrawal symptoms of varied severity and length of time can depend on your age and medical history. Together with our detox nurse and addiction specialist we will design a comprehensive treatment plan customized to you. We are here to support you every step of the way to keep you safe and comfortable.
What are typical alcohol withdrawal behaviors?
A person is likely to experience insomnia and sleeplessness, anxiety, irritability and may become very easily agitated. We work together to ease these symptoms and promote rest and healing while detoxing
at home.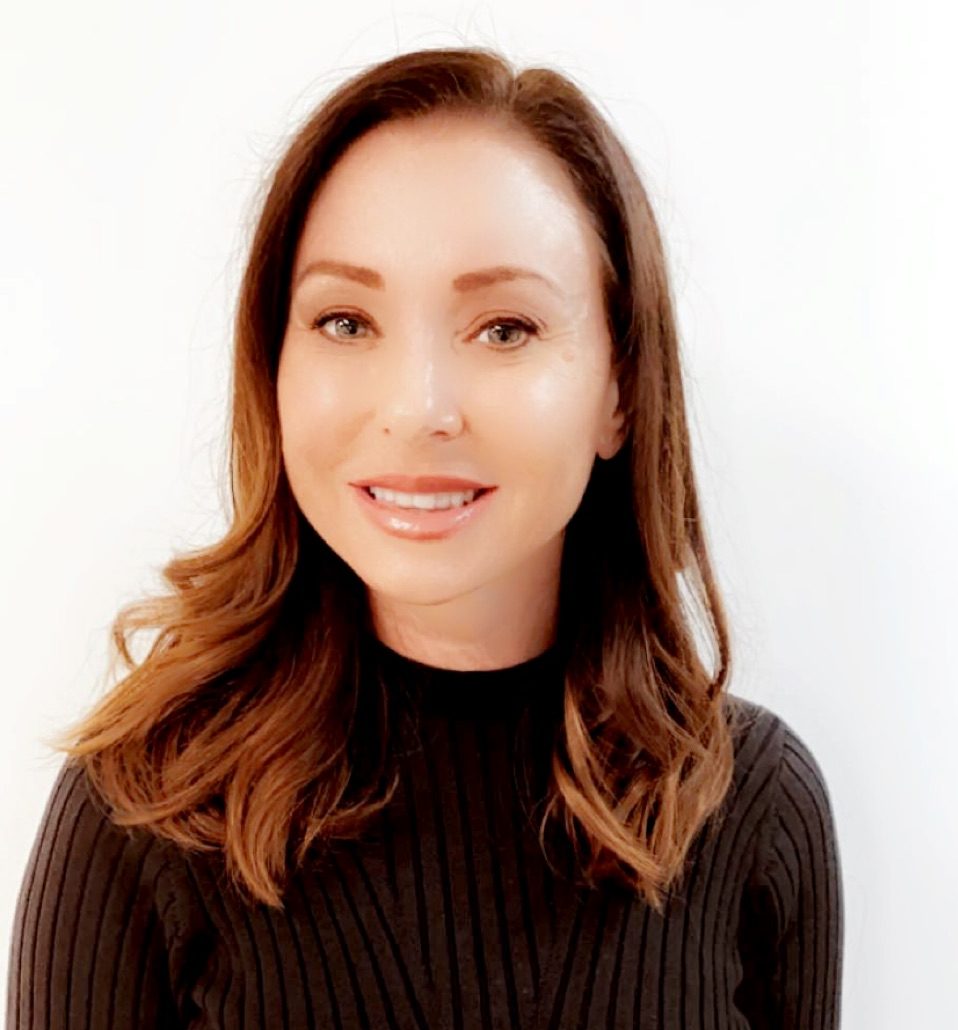 Jennifer is a healthcare executive, and the founder of Kinkaid Private Care, a private health management company specializing in assisting patients in their homes with complex medical diagnoses. Jennifer is a registered nurse with more than 20 years of experience working in some of the most highly regarded hospitals in Los Angeles and Orange County.  Over the years she has developed an extraordinary network of highly qualified nurses with various specialties. This network allows her to provide the best medical experience and match specialized nursing care to the specific needs of her clients.